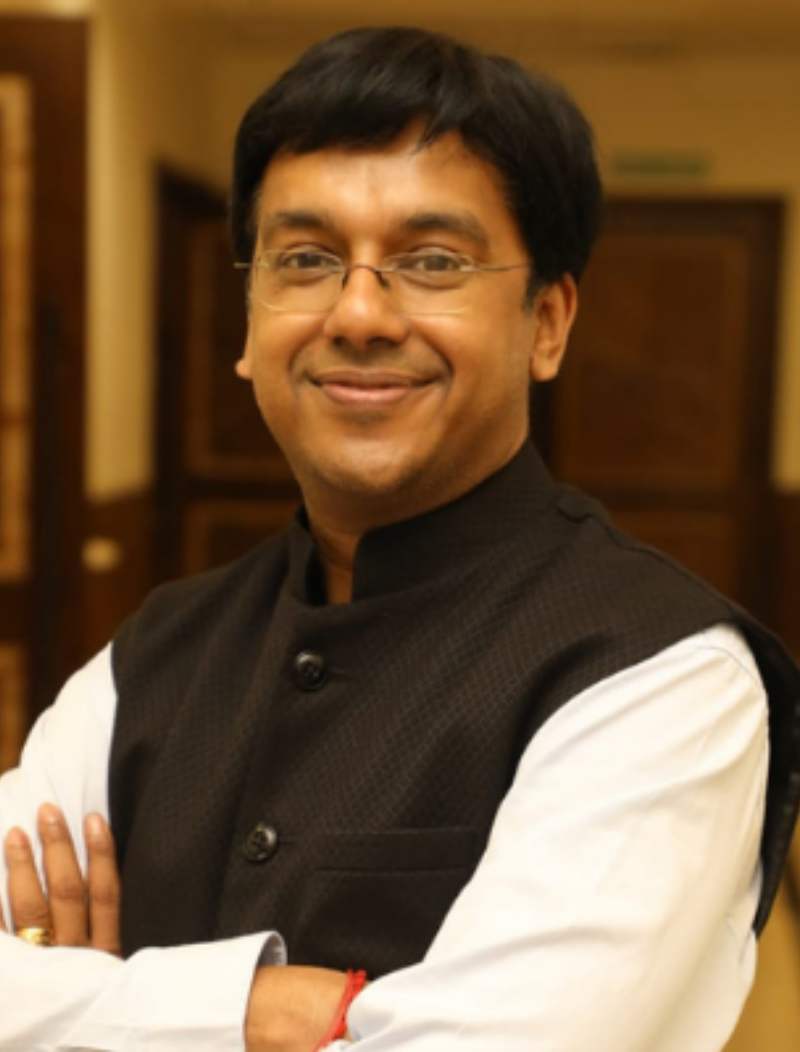 Hi I am Dr. Kannan Gireesh and I am on a mission to transform the lives of 10 million children and empower them to lead themselves by fostering value based education.
As an established Psychiatrist, Founder & CEO of Live Life Education Private Limited, I have worked extensively on child behavior disorders of children of alcoholics.
I have always been dissatisfied by the present education system which only helps children to be industry ready but not life ready.  I witnessed the youth of the nation being overwhelmed with various problems such as academic pressure, depression, anxiety, substance abuse, stress related disorders, insomnia and suicidal tendencies and they are unequipped to overcome their mind-set barriers and achieve their fullest potential.
I travelled around the world and personally worked with world renowned Harvard psychologist and trainers such as Jack Canfield, Brian Tracy, Clinton Swaine, Blair Singer, Dr. Daniel Amen, Prof. Michael Jenson, V. S. Ramachandran. Based on the knowledge gained, and my life's experiences I have been formulating transformative, experiential, and value based programs that are scientifically based on the latest advancements in the field of neuroscience.
Live Life Education was founded in April 2011, to help students identify their strengths and weaknesses and empower them to face challenges related with studies, stress, peer pressure, parental pressure and other adolescent issues.
I started the programme by doing it for one child in my clinic and today we impact the lives of more than two lakh students, teachers and parents across India.
I am a part of the Advisory Board of many universities and schools and have worked closely with the government in developing new models of learning. I have authored a book on Parenting to help our parents correctly handle problems faced by their children.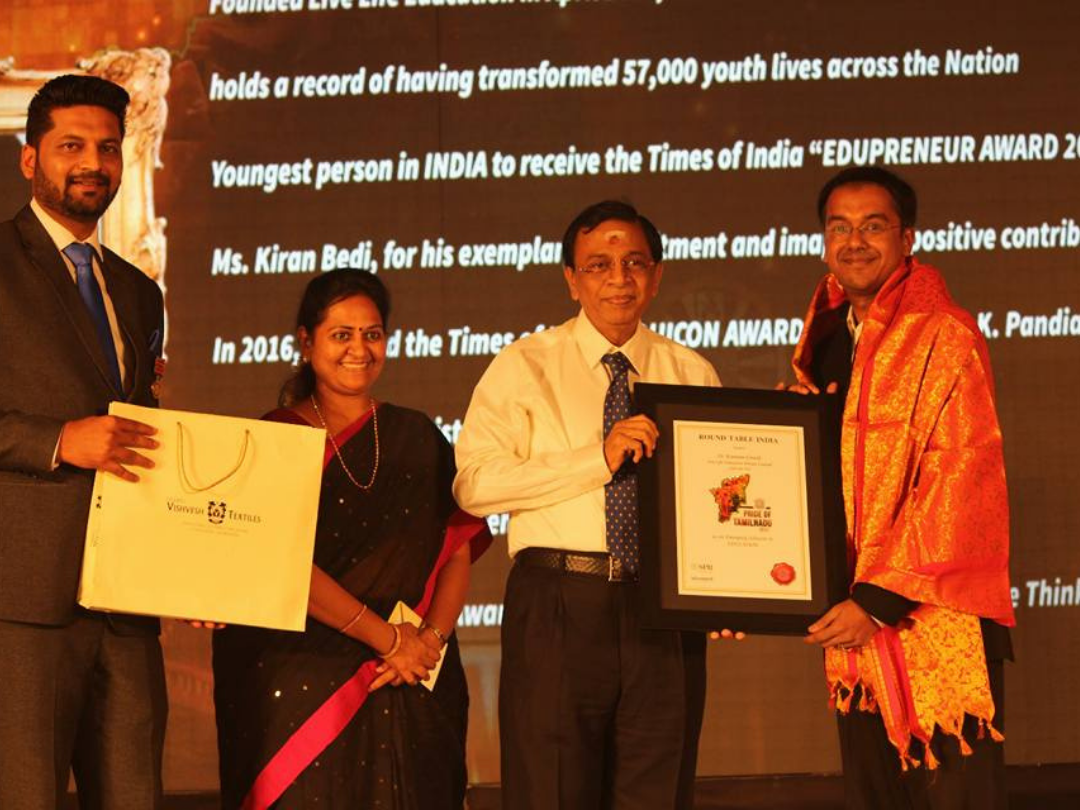 THE PRIDE OF TAMILNADU
Honoured by 'The Round Table of India'  as an emerging 'Achiever' in education field.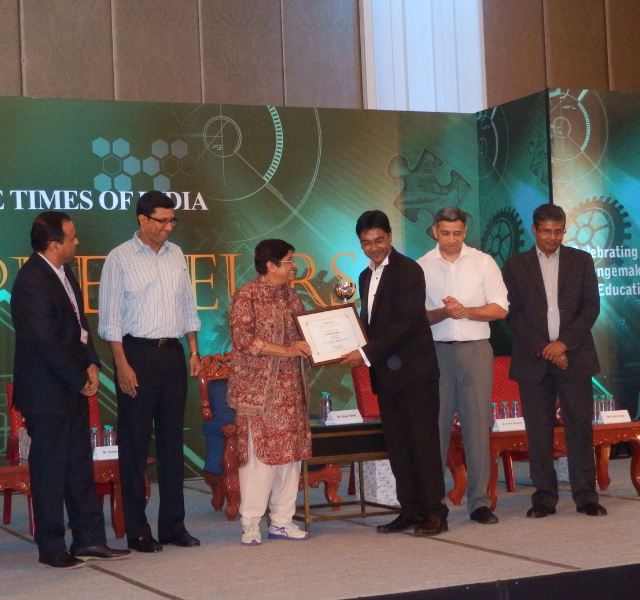 EDUPRENEUR AWARD
From the Times of India, honoured by Dr. Kiran Bedi, Lt. Governor of Puducherry.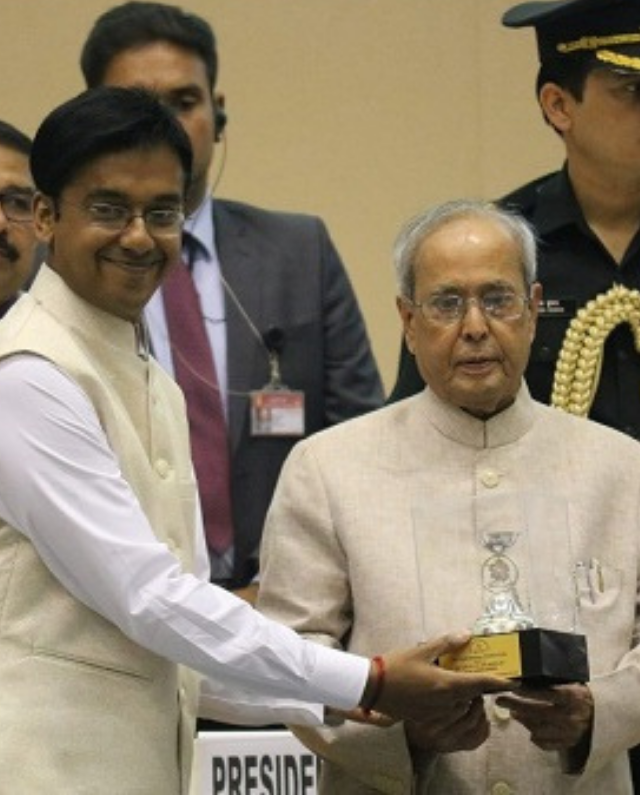 Award Of Excellence 
Honoured by Late Shri. Pranab Mukherjee, former President of INDIA.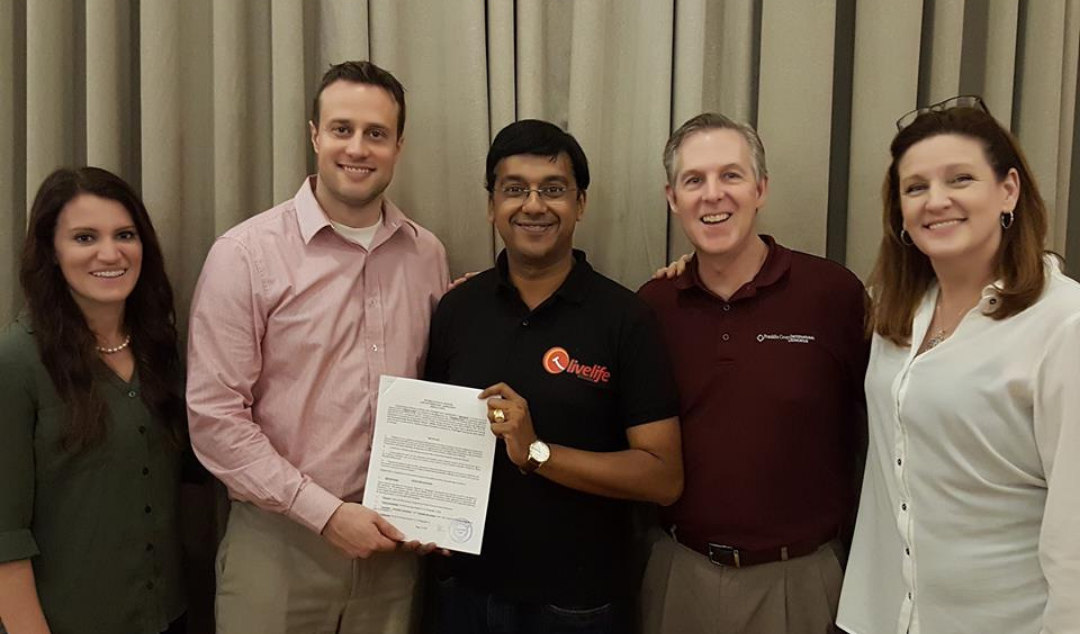 Live Life Education has partnered with FranklinCovey Education, USA as the latter's international partner in India to offer School & Higher Education Solutions.
We, Live Life Education adopted various measures which addressed Social Emotional Learning and well-being of our Nation's future generation.
Being an Educationist & Child Psychiatrist in India, the challenge for me and for my team was to create a habitual pattern in children for their growth and development.
This is can be addressed only by making Social Emotional Learning a separate subject to be taught to children. 
Leader in Me (LiM) is a CASEL-endorsed SEL process that gives students access to learning personal and interpersonal effectiveness by applying The 7 Habits of Highly Effective People® to their academic and personal goals.
what Luminaries are Saying
A few years ago I met Dr. Kannan and we talked about the need of this kind of system in India, and I think of this great vision. Dr. Kannan is a very dynamic speaker and a well-known psychiatrist yet he has chosen to make a difference to these children's lives.
I have worked personally with Dr. Kannan Gireesh and found him to be very dynamic and creative person with the very strong desire to serve the students community of India. With his in depth knowledge in Psychiatry and Psychology I have no doubt that the Live life curriculum created by him would surely make a lasting impact on human thinking. I highly recommend his work to anyone who wants to move from where they are to where they want to be in a short span of time.
I think Stephen Covey's seven habits is a combination of Bible, Bhagwat Gita, all put together in a simplified way. It fundamentally changed my pattern of thinking and had a tremendous impact on how I started looking at life. Begin with the end in mind is a powerful way of looking at life. I have to give it to you that Kannan Gireesh has the ability to identify a super concept and take it all over the world. If one man and an idea can change the world that man is Dr. Kannan and that idea is Leader in Me.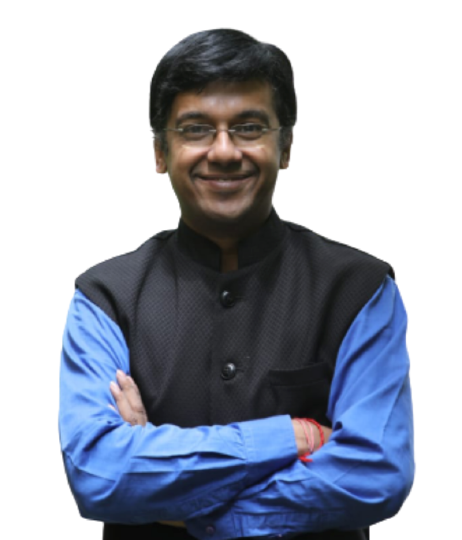 A new way to define Leadership
We are available to discuss your educational needs and explore ways to bring Leader in Me to your school or community.
Connect with us media inquiries, speaking engagements, and general contact information.
Speak to a Representative
If you would like to speak to us directly call us at +91 98844 46442